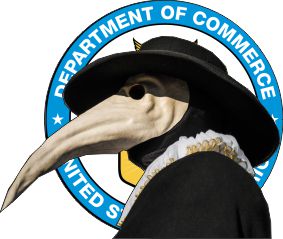 (Espacio Apícola, March 23, 2021) According Argentine honey exporters the American honey importers have been notifying them since the end of 2020 that
Sioux Honey Assn.
(The
Sue
) is promoting anti-dumping measures against Argentine, Brazilian, Vietnames, Indian and Ukrainean honeys.
The
United States Department of Commerce
(
DOC
) would impose a preliminary tax, averaging the alleged commercial irregularities of the five countries, and then do a case-by-case study. Taxes would come into effect next August, although it is presumed that it could take some delay.
Some Argentine exporters think that this was the reason because honey prices rise in the second half of 2020.
The
Sue
and the
American Honey Producers Association
(
AHPA
) filed a lawsuit for dumping against Argentine and Chinese honeys in 2000. At that time, the companies questioned were
ConAgra
, which rejected the lawsuit for considering it expensive to invest in it, and the
Asociación de Cooperativas Argentinas
(
ACA
) and
Radix
, which did hire legal bureau in the
United States
for their defense (See
Espacio Apícola 45 and 46
, December 2000 and February 2001 respectively).
At that time it was imposed an over 40% tax on Argentine honeys and the investigation involved exporters but also several beekeepers who received, via the
United States
embassy in our country, an extensive form to evaluate their production costs. Also there was even a parallel sanction for countervailing duties to the Argentine State based on what the
International Trade Commission
(
ITC
) determined.
Current lawsuit should be filed before April 1st, otherwise it would be under study for next year.
Argentine exporters are waiting if the demand is finally presented or not, what would be the tax imposed, if it runs from September exports or if it has a retroactive effect, if it only affects bulk honey or the product in general (including packed honeys).
What will happen to the Argentine honey price once the tax is established?
It was thought that they would withdraw Argentine honey from the lawsuit, but recently, lawyers from companies that have already gone through the experience of 2000 have confirmed the inclusion of Argentine honeys in the list.